Teresa C.
"It's the best thing I have ever done for myself!"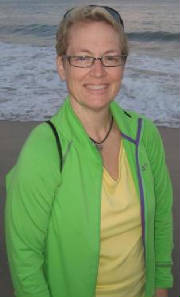 Surgery Date: April 2008
Surgery: Gastric Bypass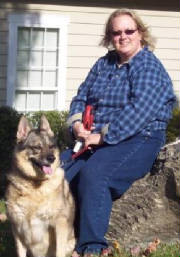 What was life like before your surgery?

I struggled with my weight my entire adult life. I was a yo-yo dieter who had lost and gained 100 pounds 3 times. I had difficulty walking because my knees and feet always hurt. Basic activities, like tying my shoes and weeding the garden, were major challenges. A turning point for me was the difficulty I had participating in the simple movements of an obedience class with my new puppy.

In addition to the physical pain and difficulty moving, I hated my appearance. And I had a hard time buying nice clothes. I had been an athlete in my teen years and remained an athlete at heart, but I could no longer participate in sports and exercise because of my weight.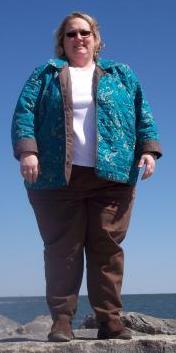 What led to your decision to have surgery?

Following a long bout of emotional eating and self-pity, I ballooned up to 270 pounds. My family's
me
dical history includes heart disease, diabetes, and obesity. My mother was obese, and had open-heart surgery at the age of 54. She then beca
me
diabetic. My mother could hardly walk, and at age 45, I could not walk without difficulty either. I knew I was going down the sa
me
path. When she passed away at the young age of 64, I knew

I had to change my life.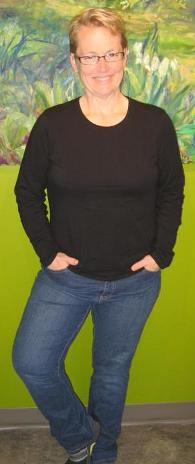 How was your experience with Barix?


Barix was great! What appealed to me was the fact that weight loss surgery is their specialty. They are the experts. Barix support groups are fantastic, too!
I recom
me
nded Barix to a friend. Like
me
, she has lost 110 pounds and has beco
me
another Barix success story.
The nurses, staff and doctors were just wonderful.
I loved my surgeon. Dr. Boe was relaxed, reassuring, and interested in
me
as a person.
Some of the nursing staff had been through the surgery also and anticipated my needs.
Compassionate and caring,
they knew what to expect. And they held my hand through it all.

How is your life after surgery?

I was determined to change my life and I have no regrets. This is the best thing I have ever done for myself!

I'm two and a half years out and I've lost 110 pounds. I have maintained my weight loss, which is the key to this whole process. It is a complete lifestyle change, not a magic bullet or the "easy way out." I still journal my food and exercise, and work "the weight-loss tool" every day. This summer I completed my first duathelon, and became a certified personal trainer. Now working part-time at a local gym, my goal is to work with and train obese and post-surgery patients. Sharing my transformation with others is especially gratifying.

What would you tell someone considering Barix?

Research, research, research! Learn all you can about the surgery, eating restrictions, and recommendations, and attend support meetings before and after the surgery. Talk to people who have gone through the surgery and make your own decision. Understand up front that it is hard work and a lifetime commitment to follow the plan in order to maintain a healthy body.