Tabetha A.
"Life after surgery has been anything but boring!"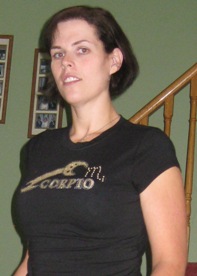 Surgery Date: August 2007
Surgery: Gastric Bypass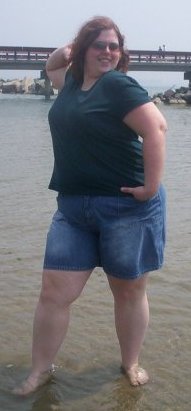 What was life like before your surgery?

Before surgery, life was passing me by. I didn't have the energy, motivation, or confidence to participate. I sat in the house all day, just leaving to go to work and run errands.

I was stuck in a job that I used just to pay the bills. I didn't have the confidence to pursue advancements in my career. I didn't want to be noticed.

Somehow, I managed to find a great guy who loved me for who I was and could be. When we were married, I wanted a no-frills wedding. I didn't want to have to do the "first dance" in front of everyone. I didn't want to be the center of attention.

I let so much of life pass me by just so that I wouldn't have to stand out in it.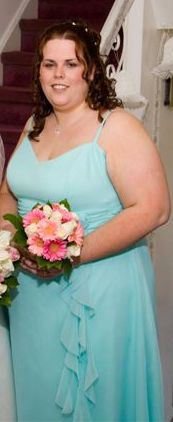 What led to your decision to have the surgery?

What finally drew
me
to make the decision to have weight loss surgery was the fact that I was tired--

tired of not being part of life

, tired of being out of breath and out of shape, tired of trying to start a family with no success.

It was then that

I booked the consultation with Barix Clinics. And that changed my life forever.

How was your experience with Barix?
From my very first contact with Barix, I was greeted with a welcoming tone. It ca
me
from the patient representative calling to discuss a consultation appoint
me
nt.

Little did I know that this set the tone for the whole process.
Everyone at Barix was friendly and kind--from reception, to the nurses, to the surgeons.
The Nutritionist and nutrition class were very informative and educational.

And follow-up care is the best!


Every nurse, office person, surgeon, and doctor I ca
me
across during my ti
me
at Barix provided exceptional care and service.

As a patient, I was always treated

as if I was their number one priority.

I cannot say enough good things about Barix Clinics.

undefined
How is your life after surgery?


My life after surgery has been anything but boring! Before the first anniversary of my surgery I had already completed a 75km cycling fundraiser. I'm much more energetic and willing to go out and explore new things.

I had the best surprise of my life since my surgery. Approximately 18 months post-surgery, and after 10 years of trying, my husband and I found out we were expecting our first child. Our son Alex will be celebrating his first birthday in September... a little over 3 years after my weight loss surgery!
I love that I am able to keep up with my son.
He is full of energy and keeps me on my toes all day long. Without surgery, who knows if I would have ever been able to have a child, let alone keep up with one!
What would you tell someone considering Barix?

Life is full of risks. I'm glad I didn't just watch myself die slowly because I was too afraid to take the chance.