Melanie F.
"The surgery saved my life!"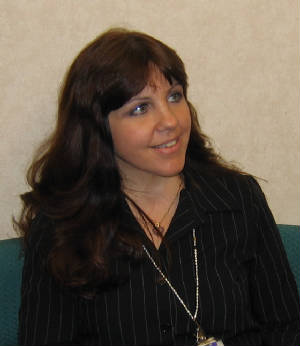 Surgery Date: July 1996
Surgery: Gastric Bypass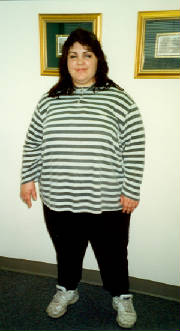 My Life Before Bariatric Surgery


My weight wasn't an issue for me until I reached the age of 23. It was at that age, after a family tragedy, that I discovered binge eating. From that point on, I used food to help me deal with life's ups and downs. I tried every diet that I could find and made up a few of my own. My weight went up and down like a roller-coaster for ten years. As I topped the scales at 357 pounds and looked in the mirror, I no longer recognized myself. I was very depressed and filled with self-hatred. In an attempt to understand and control my food intake, I joined an eating disorder group and began individual therapy.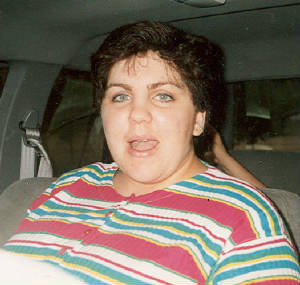 Making the Decision

I never slept soundly because of all the aches and pains my excess weight brought about. One night, as I was tossing and turning, a commercial caught my attention. It was a commercial by Barix Clinics for a life-long weight loss solution. It caught my attention and for the first time in a long time, I had hope. My husband called and set up a consultation in April of 1996. In 1996, bariatric surgery was not well known. There were no Internet sites to search and gain information; no message boards to interact with other bariatric surgery patients; and really only one surgery option--an open gastric bypass. So, armed with the information from the surgeon, I discussed the surgery with my family. My daughter was only three years old at the time, but my sons were ages 11 and 13. They understood enough of the pain that the excess weight was causing to encourage me to go through with the surgery. I knew that if I wanted to see my children grow up, I needed to lose the weight that was sucking the life out of me. Bariatric surgery was an opportunity to do just that.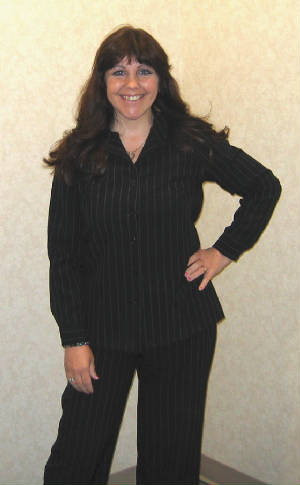 Making Success Happen

In July of 1996, I began my life-long journey to a healthy weight. I finally had hope that I could lose the excess weight and keep it off once and for all. Within the first two years, I lost 222#. I felt so much better. I had so much more energy. I was, and still am to this day, fully committed to making healthy food choices. Each day, I make my lunch and snacks for work. If there is a birthday party or other celebration at work, I indulge in a sugar free cookie or a piece of sugar free chocolate instead of a sugary dessert.

I still love to eat, and that will never change. I sometimes still measure my food, especially if it is something that I really like and know there is a big potential to overeat. I have become a very creative cook, changing recipes to feed my family and meet my nutritional needs. I have found so many great recipes and food choices out there. There is no reason to feel deprived--just find the foods you love, alter the sugar content if necessary, and enjoy them in smaller amounts.

In 1998, I became the Support Group Leader for the Warren, Michigan Support Group. Being part of a support group keeps me accountable. I want to be a good role model for others, as well as for myself. I find that I both get and give support through the support group. It has been an important part of my journey.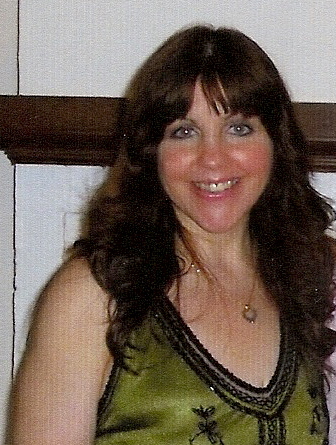 How My Life Has Changed

My surgery was 13 years ago and throughout that time, I have maintained a healthy weight despite life's ups and downs. I cannot tell you that maintaining my weight throughout this time is always a cakewalk. It is not. I have an eating disorder. The surgery did not take that away. I continue to attend therapy, I receive support from my support group and family members. I continue to work hard to overcome the issues in my life that allowed me to become obese in the first place.
In 2004, my brother was diagnosed with lung cancer and despite treatment, we lost him in 2005. During this time, food again became a comfort for me. I gained back 20 pounds of the weight that I had lost and maintained for so many years. I am so grateful that I had the tool of bariatric surgery and all of the positive lifestyle habits to help me through this overwhelmingly emotional time in my life. I gained 20 pounds, not 120 pounds. I am still healthy--not perfect, but healthy.

Each year I celebrate the anniversary of my surgery. I know that it saved my life. My sons have both graduated from high school and my daughter is now a junior. No matter what happens in the days to come, I have learned that life can be short and I do my best to live it to the fullest and never give in to challenges. My favorite affirmation is, "I don't have to be perfect to be loved."