Lisa M.
"I enjoy participating in life again"


Surgery Date: September 2005
Surgery: Gastric Bypass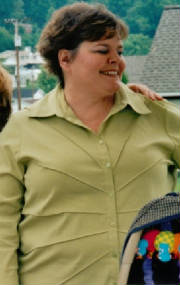 What was life like before your surgery?

I had been heavy for quite some time, but hadn't actually felt as though I were physically "out of shape" until the late 1990's when my kids were getting older. Until then I was always able to keep up with their schedules. It was then that I noticed the difference in my physical fitness; I had trouble breathing when walking, back problems and swelling of the feet. I was nearly becoming diabetic and already had blood pressure issues. I had tried almost every type of diet that was available. They all worked, as long as I stayed on their programs. As soon as I dropped the diet plan, the weight returned, plus some.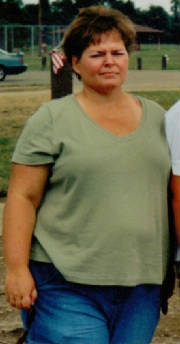 What led to your decision to have the surgery?


I had considered the surgery for several years before deciding to take the
me
asures to begin the process.

I realized that this was not a decision to take lightly.

It was a life change.

My sister-in-law (who had weight problems as well) and I talked about it and both of us decided to take the journey together.

We made the appoint
me
nt and another friend decided to join us.

She had considered the surgery but had been afraid to do it alone.

How was your experience with Barix?


The Barix Clinic staff was very supportive and informative, offering all of the information we needed to make our decision.

From the secretary at the front desk to the nurse who prepped
me
for surgery, all very helpful and made
me
feel as though they knew
me
personally, as if we were family.

They helped us get our information for insurance purposes and answered every question we had.
Dr. Viglianco was wonderful, spending as much time as was needed to answer any questions and helping to truly understand the process we were about to undergo. I felt very comfortable and knew that this was the right decision for me. I was ready for the life change.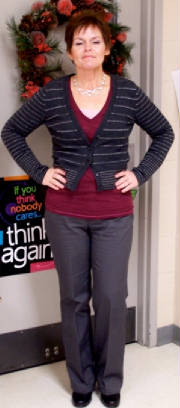 How is your life after surgery?

I have lost nearly half of my body weight. I feel wonderful and still feel that this was the perfect decision for me. My only regret is that I didn't do it earlier. I exercise about four times a week, whether it be walking/jogging for four miles or going to Zumba at the local gym. I enjoy participating in life again and doing things with my family.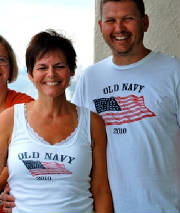 What would you tell someone considering Barix?

My advice for anyone considering this surgery is this: if you aren't serious about changing your life (eating habits, fitness habits, etc.), then maybe this isn't for you. You WILL lose the weight and you WILL be totally satisfied with the results. However, you MUST make a commitment to yourself that you will do what is necessary to change the way you think about food. It is easier than you think and very much worth the effort.