Leanne J.
"I am now the person that I always wanted to be."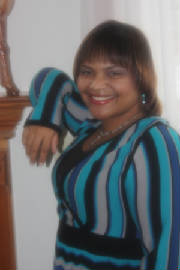 January 2009
Roux-en-Y Gastric Bypass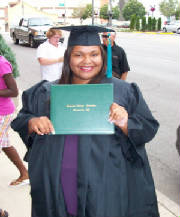 Life Before Surgery
Before surgery, my life was full of doctors appointments, new medications, mood swings and never knowing how I was going to feel. Prior to my surgery I was on an insulin pump in addition to at least three additional injections a day and oral medication. That alone was exhausting and often times discouraging. Some days I would do the minimum to get through the day and find shortcuts that would make things faster and exert the least amount of energy. I would do what I had to do and then I would just lay around trying to get my energy back. Sadly, I really thought I was happy and living a full life and that things were great. I never really knew what I was missing until now.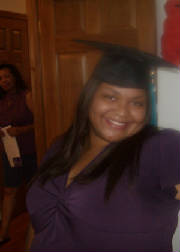 Making the Decision
The decision for me was a very easy one. I wanted a normal life. I was tired of the medication and the constant doctor's appointments. I wanted to be free and I was ready to give up. Give up on dealing with life with restrictions and not feeling well. The final straw for me was two days after I graduated from nursing school I was at a kidney's specialist dealing with my kidneys not functioning properly. Fortunately, there was a simple fix but this made me realize the damage my weight was causing my body. Realistically for me I decided not only for my own health but for my profession of choosing what kind of nurse would I be if I'm telling you how to be healthy and I'm not doing the same. I not only wanted to be healthy but I wanted to be an influence that it is never too late to make a change.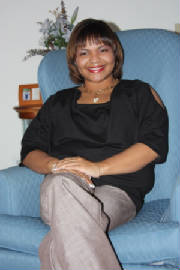 My Barix Experience
My experience with Barix was AWESOME, AMAZING, and FANTASTIC. I really can not say anything negative about my experience. Dr. Schram made sure I was comfortable with my decision and wanted to make sure I had a total understanding of the decision. He helped me select the surgery that would most benefit me and my needs and goals of the surgery. As a nurse, I have had more than my fair share of experiences with doctors as both a patient and an employee and this was hands down the best experience. The staff at Barix genuinely wanted to be there and were not there just for a job. They really care about your success.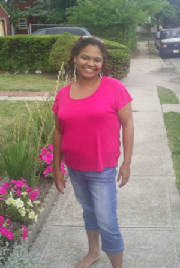 Making Success Happen
In order to make success happen you have to remember your goal and stay focused. I will be honest and say that it is not always easy to follow the rules, but if you do it is so worth it. I had to learn how to stay off of the scale which I found out was a mental hindrance for me. Once I stopped weighing myself everytime I went into the restroom and started weighing myself no more than once a week as I was told by my doctor, the weight came off so much easier. I also attended support group meetings at the local Barix facility and when I couldn't do that I used the Barix boards. I could ask questions and discuss any struggles that I had with those that had already been there and if they hadn't been through they were always there to leave an encouraging word. To sum it up: listen to your doctor, follow the rules, have a support system and when in doubt ask your doctor.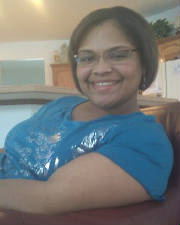 How My Life Has Changed
My life now has changed so much. I not only look different but I feel so much better. I have energy to do anything that I want to do. I have a new love and respect for myself that I did not know I was lacking. My life is full of activities that I want to engage in and not scheduled around random doctors appointments or trying to adapt to the side effects of a new medication. The day of my surgery was the last day I took an injection of insulin. I am no longer on the pump or on medication for my cholesterol or blood pressure. I have started living my life the way I want. I have gone on trips that I never would have considered before. I spend time going out with my friends and I am truly happy. I am in school full time furthering my nursing degree. My grades are better not just because of my increase in energy but from my boost in confidence. I have found that your confidence in yourself can make or break you. My family has commented about the change in my personality and even my complexion. I care about how I look, not for others but for myself. I believe God gave me this opportunity to try again and I will take it seriously and not play with this blessing. When I sit back and think about all the things I missed out on because of my health limitations and lack of confidence I was to the point what else did I have to lose. It may sound funny but I have finally found myself. I am now the person that I always wanted to be.

© 2018 Forest Health Services, LLC. All rights reserved. Any unauthorized copying or use of the material on this website is a violation of U.S. copyright laws. Barix Clinics and all other related phrases marked with a ® are trademarks of Forest Health Services, LLC. The Barix Clinics logo is a registered trademark of Forest Health Services, LLC. All other trademarks and registered trademarks are the property of their respective owners.
Home/ Site Map / Legal, Privacy, Shipping / Contact Us / Barix Clincs Website