Laura C-W.
"I am free from the prison of obesity and I am healthy"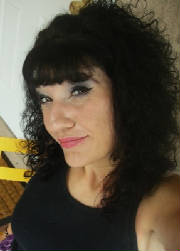 Surgery Date: May 2008
Surgery: Gastric Bypass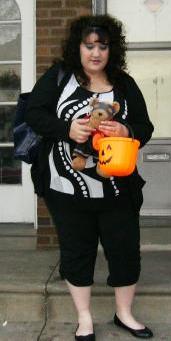 What was life like before your surgery?
My life before surgery was sheer torture. I had no self-esteem, no confidence in my abilities and little interaction with the outside world. I was a prisoner in my body. I dealt with depression and anxiety by eating, which led to more weight gain and more depression. It was a vicious cycle. I did not want to go out in public or try new activities for fear of looking like a fool. I was afraid people would make fun of me. I rarely wanted to go out and leave what I considered the safety of my home. But as the weight continued to pile on, I realized I was not safe anywhere. I had created a terrible prison. My back, my knees, my hips and my legs hurt constantly. Going up and down the steps each day left me winded and out of breath. I didn't sleep well and I was taking too many medications for a 33 year-old newly-married woman.
Heart disease and diabetes run in my family as well and I was already displaying the early warning signs of both.
My obesity was literally killing
me
.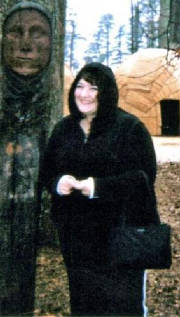 What lead to your decision to have surgery?

I made the decision to have weight loss surgery after my OBGYN told me it would be nearly impossible to have a child due to my weight. I was morbidly obese and even if I did conceive a child--how would I have the strength and energy to take care of the baby? I barely had the strength and energy to take care of myself. Diets had never worked in the past. I would lose 20 pounds and gain back 40. And now as heavy as I was at over 300 pounds, exercise was virtually impossible. I needed to get back in control of my life.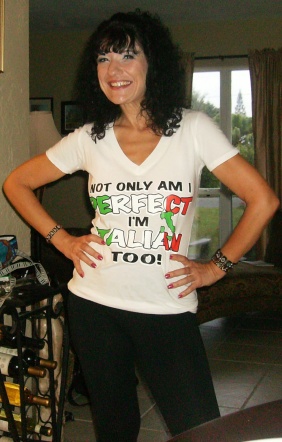 How was your experience with Barix?

Barix was the most amazing place I had ever been to.
Here was a facility filled with people who understood
me
and my struggles. I felt like there was a light at the end of the tunnel.

There was no judg
me
nt there, only compassion for
me
and my well-being.
They knew exactly what I was going through and they took care of
me
every step of the way. The staff, the nurses and my surgeon were all top notch.

I can not praise and thank them enough! They are my angels --

they saved my life

and I will be forever grateful for the gift they have bestowed upon
me
!
My surgeon was Dr. Pupkova. And I was instantly at ease and comfortable with her.
She is above and beyond the most wonderful doctor I have ever had. She understands the plight of the bariatric patient and

she is not judg
me
ntal
;
she only shows how much she cares about getting you healthy. She made
me
believe in myself for the first ti
me
in a very long ti
me
.

She made
me
believe I could do this, I could get healthy.
My first impression of Dr. Pupkova that was etched into my heart was that she was genuinely concerned about
me
as a patient. She is highly qualified and very knowledgeable--

I love the way she speaks to you as a person--not at you like so
me
doctors do.
On surgery day she was just the best—kind, caring--and she is a hugger!!! Afterward in recovery she ca
me
to see
me
.

She even walked the halls a bit with
me
, and when I was discharged she gave
me
her cell phone number!

Overall, she is the best surgeon, and I couldn't be happier!

How is your life after surgery?


Oh, where to begin about life after surgery?
There is so much more joy in my life now!
I am no longer afraid to leave my house and go try new things! I can go to the park and do the exercise trails, walk on the treadmill without pain, and
I am off all the high blood pressure, high cholesterol pills.
I sleep through the night without trouble! I no longer wake up with hip or back pain. I can run up and down the steps without being winded. I can stand for long periods of time without my knees aching.
I am free from the prison of obesity.
I no longer eat to comfort myself or eat when I am depressed over something because now I know that food is the fuel that allows me to be healthy and live each day to the fullest. This surgery gave me a second chance at life and I am so grateful and appreciative. Not many people get a second chance to live the life they want. but I can.
Because of weight loss surgery and Barix,
I intend to live my life to the absolute fullest!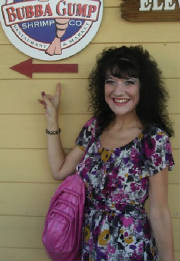 What would you tell someone considering Barix?

This surgery is a tool to lose weight but it is not a cure-all. You must be willing to embrace all the changes you need to make in order to start living a healthier life free from the chains of obesity. This surgery only works on your stomach, NOT on your head...it is not going to fix everything you think is wrong with yourself, but

it will help put you on the path to breaking those walls down and overcoming the obstacles you have put in your own way.

You have got to do the work, though...this is NOT an easy way out for any of us, emotionally or physically.

But if you are truly ready, it is worth it.

Life is so worth living and the weight loss surgery can help you get there!