Kimberly R.
"I know that this is only the beginning of who I can be."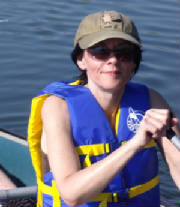 Surgery Date: December 2009
Surgery: Gastric Bypass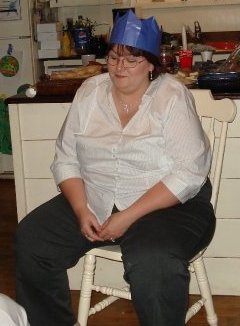 What was life like before your surgery?
Heaviness has always been in our family. I am the descendant of a heavy mother, heavy grandmother and heavy great-grandmother. When I got to high school I fought to stay smaller; it was not by making healthy choices, but by choosing not to eat. By skipping meals I could choose the unhealthy food that I wanted to eat. When I got pregnant I used it as an excuse to eat whatever I wanted, and blamed the gain on the baby weight. After my kids were born I stopped focusing on me and put all my efforts into my kids and husband.

The downward spiral began as I focused the energy I should have put into myself on others. The more I focused on others, the less I did for me and the less others did for me. I felt neglected and friendless. The more alone I felt the better friend my fridge became. It was always there for me and always offered comfort. As my daughter reached puberty and started struggling with her weight I realized that I was helping to extend the chain of obesity to her. My kids had only known me at 200+ pounds. I tried to diet but failed over and over.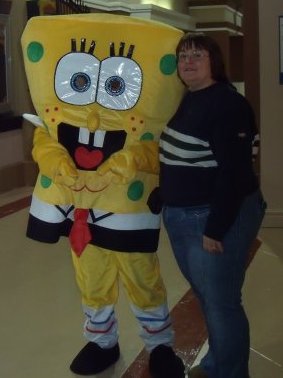 What led to your decision to have the surgery?

At the age of 42 my doctor talked to
me
about knee replace
me
nt due to the pressure of my weight and he also talked to
me
about roux-en-y surgery. I was 280 pounds and 5' 5". I had him make an appoint
me
nt with Barix.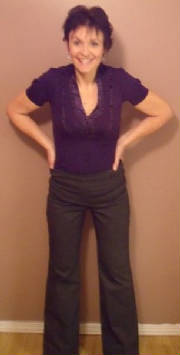 How is your life after surgery?

My surgery was December 24, 2009. It was the best Christmas present I would give to myself, my husband and my kids. In one year I went from a size 26 to a size 8 and I and lost 140 pounds.

I would love to say that my confidence has been restored but it's still a struggle. Things are better, but most days I can't understand what the fuss is about because I am still me.

How people see me is different, though, and soon enough I will learn to see myself through their eyes. This process is a metamorphosis that takes time for adjustment not a magic wand that fixes everything.

My knee surgery has been postponed indefinitely. I can work out in the gym with my daughter and challenge her. My husband's and my sex life has never been better. Daily I grow into this new person that this surgery has allowed me to become. A year ago I did not believe what I accomplished would ever be possible. Now I know that this is only the beginning of who I can be.

Thank you, Barix, for allowing the butterfly to emerge.