Kim M.
"What a huge gift!"
Surgery Date: November 2007
Surgery: Gastric Bypass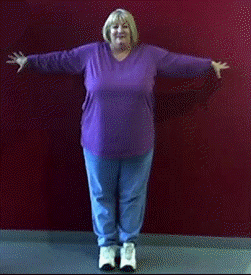 My Life Before Bariatric Surgery
I struggled with weight issues all of my life. Up and down, up and down seemed to be the way I would live forever. As I got older and quit smoking I gained and gained. I craved junk food all of the time. I began to isolate myself from the rest of the world. My asthma and lack of mobility keep me from doing a lot of activities.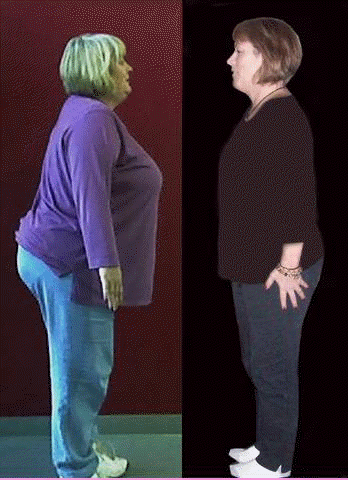 Making the Decision

A friend of mine had gone through bariatric surgery. I was inspired by her success. As I researched the options, I happened to be on the phone with a customer and friend of mine and realized that she worked as a nutritionist for Barix. It was great to discuss the surgery with her ahead of time. I chose the laparscopic gastric bypass and it is the best decision that I have ever made.

The photo on the left shows my progress at 12 months post-op!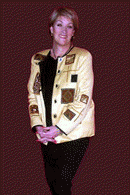 Making Success Happen

I lost 90 pounds in the first 5 months. It has been 13 months since my surgery and I have lost a total of 126#. I can't believe it! I have just 12# to go to reach my personal weight loss goal and I know that I will be there soon!
So many people tell me that they are proud of my progress. All I do is follow the guidelines to the best of my ability and it has gone perfectly. I had no complications and the weight just fell off. I melted away...just like the doctors said I would. I have to watch my sugar intake, but other than that, I live a completely normal life. I do not feel deprived in any way.


I started exercising right away. First by walking at work. Later, I picked up strength training. What a huge gift to be able to toss out my asthma medication, walk everywhere and never huff and puff.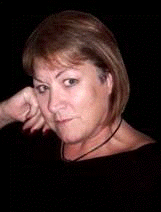 How My Life Has Changed

Everything has changed. I no longer crave junk food. I find it very easy to be me and lose weight at the same time. I feel more attractive (BIG TIME). I no longer feel isolated. I run around with my teenager. I am free from the prision of morbid obesity.

Thanks to the Barix Clinics, I have probably added 20 quality years to my life and I am free.