Kelly T.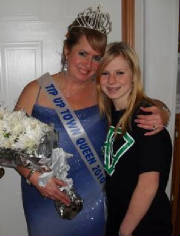 June 2007
Adjustable Gastric Band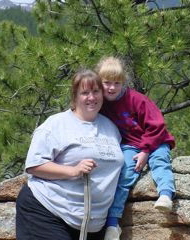 Life Before Surgery
My life has always been busy. My husband and I run a family owned campground and have two beautiful daughters who are very active. I always put everyone and everything before my needs. I never thought there was time to exercise and eating healthy was so much work, not to mention very expensive. Before my surgery, I tried to be active with my girls. I loved to hike, ride bikes and spend time outside, but I didn't do it, because I never had enough energy.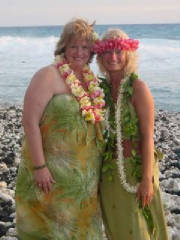 Making the Decision
I first heard about Bariatric Surgery 15 years ago. I was interested, but still felt I could do it on my own. I continued trying to diet and exercise, my weight yoyo'd for the next 12 years, but I never got close to my goal. I would lose 20 pounds, then put 30 pounds back on. Finally, I decided to talk to the experts and find out for myself if this was right for me. I filled out the questionaire on-line. The next day I received the call. The timing for me was horrible!!! We had just moved my mother in to our home with hospice and she required 24 hour care. My mother was my biggest supporter and she encouraged me to go to the consultation. I sailed through the appointments and insurance approvals unusually quick. We were told it could take as long as 3 months for approval, my approval came thru within 5 weeks! I knew then this was meant to be. We lost my mom 6 weeks after my surgery, but not before she watched me lose 40 pounds. She was so excited to watch me start my journey.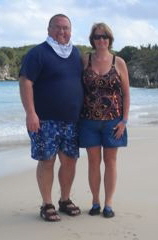 My Barix Experience
I was totally impressed with Barix Clinics from my first contact. The staff was incredibly friendly and knowledgeable. My appointments were scheduled easily and were handled in a timely fashion. Never much wait time. The surgical staff helped to ease my anxiety. The only thing I remember is the smiling staff in the pre-op room, then waking up in my hospital room feeling a little drowsy. I was able to go home that same day and begin my journey. When my doctor (who I loved) left Barix, the transition was handled very well. I love my new doctor just as much. I chose Barix because the clinics deal only with bariatric surgeries--they are the experts. I am so glad I did! The closest center for me was Ypsilanti, 3 hours away. I was so impressed with Barix Clinics that it was worth the drive.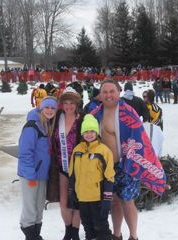 Making Success Happen
Only you can make success happen. A good support system is very helpful, but in the end it is entirely up to you. It took me awhile to learn this! I wanted my family to be there every step of the way with me, so I would find myself waiting until my husband could workout with me. Sometimes this didn't happen and I would say I'll workout tomorrow. You also have to take responsibility for your own weight loss! The lapband is an incredible tool, and I did not take full advantage of it the first year. Finally, the 2nd year I started taking responsibility for myself!!! I didn't wait any longer for someone to go to the gym or walk with me, I went by myself. That's when I started to rediscover myself. I did a lot of soul searching walking on the treadmill. I also, started to use the Lapband like it was intended, I worked with my doctors to find the perfect fill (the sweet spot). Between working out and the perfect fill the weight started melting off.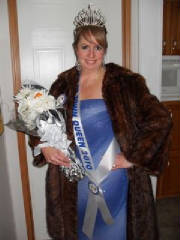 How My Life Has Changed
Let me tell you, I am loving life. I work out 4-5 times a week at a local gym, play on a women's weekly volleyball team, and have become much more active. Every day I find something amazing about being thinner. We recently returned from a family vacation to Florida, I loved being able to ride the roller coasters with my daughters. Hearing their laughter and screams on the rides was my reward for my weight loss. I have also started scuba diving again, the last time I dove was 20 years ago.

In Sept 2009, my weight loss and workouts were put on hold due to a broken ankle. The good news is, because I was a 100 lb lighter the surgery and recovery were much simpler. I was on non-weight bearing crutches for 5 weeks, then a walking cast for 4 weeks, still using crutches. Now just a few months later I am back at the gym and I am able to run on the treadmill.

This year I did something I never dreamed of, I became the 2010 Tip Up Town USA Queen. As the queen, I will be the ambassador and represent Houghton Lake and Tip Up Town USA throughout the state of Michigan for the next year at numerous parades and festivals, including my home town's Ypsilanti Heritage Festival.

© 2018 Forest Health Services, LLC. All rights reserved. Any unauthorized copying or use of the material on this website is a violation of U.S. copyright laws. Barix Clinics and all other related phrases marked with a ® are trademarks of Forest Health Services, LLC. The Barix Clinics logo is a registered trademark of Forest Health Services, LLC. All other trademarks and registered trademarks are the property of their respective owners.
Home/ Site Map / Legal, Privacy, Shipping / Contact Us / Barix Clincs Website