Jo M.
"Barix Clinics has been a big part of the positive changes in my life."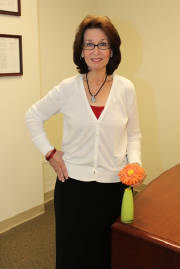 Surgery Date: May 2001
Surgery Type: Gastric Bypass


Life Before Surgery
I believe with all my heart that I am a happy person. I wear a smile every day--it has become my signature. Even when I was overweight, I had a great life. I got married, had two wonderful children. I never really thought that the weight affected my 25 years of marriage but, 4 months after I had surgery my husband decided he needed an out. I guess my weight was a problem and I didn't even know.
I have a great family and friends who stick with me no matter how much I weigh. I have met new ones too through the Barix support groups—these people truly understand the changes I have been through because they have been through them too.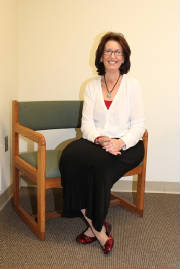 Making the Decision
I worked for a group of surgeons for 18 years and thought I would retire from there. One day, I drove by the Barix facility in Ypsilanti and saw that they were hiring. So for the heck of it, I sent my resume in. I guess that it was meant to be because they called me for an interview and I started working at Barix Clinics in October of 2000. When I saw the things that were happening at Barix and the success of patients, I made a decision to talk with one of the surgeons about having the surgery.......and as they say the rest is history!!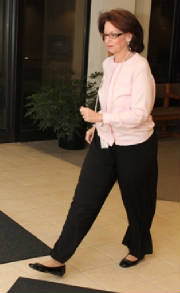 My Barix Experience
Barix Clinics has been a big part of the positive changes in my life. The surgery gave me the answer to the dream I had every night, to lose weight. They took great care of me and they still do. The experience overall was one I will remember forever, how can I not. My surgeon took the time to explain everything, the nurses answered my questions and the nutritionists still help keep me on track.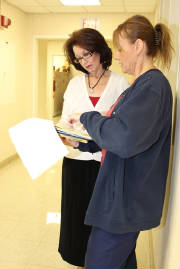 How My Life Has Changed


I am still a very happy person--just a little lighter on my feet. Physically I have changed, but the mental and emotional changes were the biggest of all. I still look in the mirror expecting to see the old me. I still work for Barix Clinic--it has been more than 11 years. I love to share my experience with patients and family members who are scared and hesitant about having surgery.

What Would You Tell Others
Don't second guess your decision to have bariatric surgery—go with all your heart and soul. Don't let others talk you out of it or tell you that it is taking the easy way out. Surgery is just a tool—a very powerful tool, but you still need to work hard at what you put in your mouth and how much you move.


© 2018 Forest Health Services, LLC. All rights reserved. Any unauthorized copying or use of the material on this website is a violation of U.S. copyright laws. Barix Clinics and all other related phrases marked with a ® are trademarks of Forest Health Services, LLC. The Barix Clinics logo is a registered trademark of Forest Health Services, LLC. All other trademarks and registered trademarks are the property of their respective owners.
Home/ Site Map / Legal, Privacy, Shipping / Contact Us / Barix Clincs Website