Jenise M.
"I am stepping out of the shadow of my old self."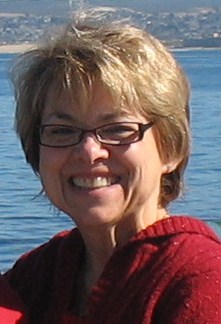 December 2006
Roux-en-Y Gastric Bypass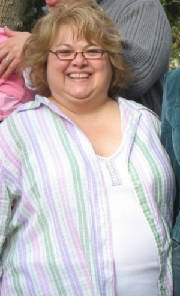 Life Before Surgery
For me, life started out as an overweight baby. I weighed 28 lbs at 9 months old. I'm from the era that a chubby baby was a healthy baby so my Italian family thought nothing of indulging that myth. I remained overweight to some degree my whole life with only brief reprieves after trying the most recent fad diet. There were times when it was less an issue than others, but if I were to compare myself to any weight recommendation chart, I was never an ideal weight for my 4'9" body. In the early 70s, I developed thyroid disease and in the 80s started suffering from sleep apnea though it took a decade to diagnose it. I had high blood pressure, high cholesterol, borderline diabetic, BMI over 50, arthritis, depression…you name it. Looking back, I see that there was a slow and steady decline of my self-confidence and self-esteem which resulted in l lifetime of bad choices. It's amazing how we are able to disconnect the reality from fact…we are overweight because of something deep inside us that has emotionally broken. But to all around me, I was happy on the outside…fun…life of the party, but I was dying a slow death on the inside and turning outside to find the comfort in food for what was churning inside.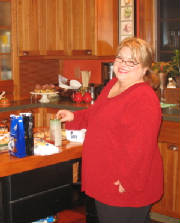 The only thing that kept me sane for years was the 2 or 3 nights a week that my girlfriends and I would go dancing the night away (which I now know was intense aerobic EXERCISE). Without that physical activity, I think I would have become morbidly obese much sooner. I remained single until I was in my 50s and that is when I met the man who would become my husband. He and I loved to eat and drink microbrew beers…no more dancing…and that is when the weight started to really inch up. Our journey together took us from the California to the New Hampshire to live which removed me from my home, family and friends. That separation brought much isolation for me which did not help my food addiction. In fact, my love of food is the reason I went to culinary school while in NH and that indulgence finally led to my topping the scale at over 250 lbs. Ashamed of how far out of control my life had become, I purposely lost touch with many of my friends and family to avoid their reaction. And that made me eat.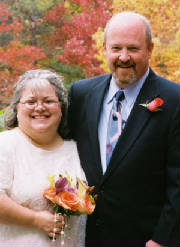 Making the Decision
Finding this wonderful creative excuse to have food be the center of my life was a blessing and curse. Now people expected me to always have something cooking or baking so I had "legitimized" my eating. Chocolate, cream and butter were my tools as a pastry chef and so there was always something ridiculously sinful around to eat. My wakeup call started while still in school. I have to admit, I hit the snooze alarm on that buzzer several times before I got the message. School was a 2 year program and I noticed halfway through that I could no longer lug my "chef kit" and textbooks up the stairs to the cooking lab anymore and so I was using the freight elevator. As part of the curriculum, I took a class on nutritional cooking and Spa Cuisine so I was getting some insight as to what I had been doing to my body by eating the wrong foods and knew my inability to keep the pace was directly related to the new extra weight I was carting around. The alarm rang again when on graduation day, I went to put on my graduation gown (I ordered the largest one they had) and it wouldn't go around me. The humiliation of not wanting to admit I couldn't fit into it kept me from attending the ceremony. My son had flown out from CA for the event, my friends from school were calling wondering where I was, but I hid in shame and said I didn't feel well.
That bell kept ringing when later that summer I got married. On our honeymoon, I was unable to walk a city block. My back hurt so bad, there were no words to explain it. I would be so out of breath after 1 or 2 minutes that I thought my heart would stop. My ankles would swell until my feet felt numb. My husband wanted to go and explore and I would have to see the look of disappointment on his face over and over again as I said no. He claims he never saw me that fat, but it had to be obvious to him that the only reason I wasn't enjoying the honeymoon with the same excitement he was, was because I had so many physical restrictions, my body would not allow it. My life had become physically and emotionally painful and out of control. It was on this trip that I knew I had to do something drastic or I'd die before age 60. I had such a fear of what my life was going to look like if I kept going in the direction I was headed.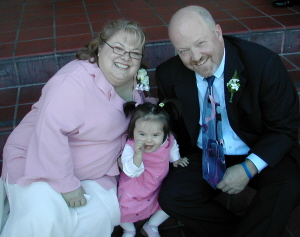 As my co-morbidities mounted, finally a doctor told me my problems were all weight related and if I lost just 20% of my body weight, I'd see a marked improvement in my symptoms. It was about the time Carnie Wilson and Al Roker went public with their weight loss surgery stories and so I started my research into gastric bypass. I found Barix online after realizing our local hospital had a 2 year waiting list to be accepted into their program. The only problem I had with Barix was that it was in Pennsylvania and I lived in New Hampshire. I thought my biggest problem was deciding whether to go forward or not. Little did I know that by choosing Barix, which was out of our insurance network, I would have an 18 month long and agonizing approval process. When it looked like the insurance was not going to cover the out of network surgery, I went to Plan B and started classes with our local branch of The National Eating Disorders Association (NEDA).
NEDA, as it turns out, became the backbone of my weight loss success. While riding out the WLS approval process, I was attending classes which solidified my long held belief that I had an eating disorder. No, I wasn't anorexic or bulimic which is what most think when they hear "eating disorder" but I had an eating disorder just the same. The only difference was that I over ate instead of starved. I learned that anyone with an eating disorder is dealing with same internal emotional turmoil the difference is which path we take to "act out." Some eat, some starve. I ate. NEDA provided me with weekly group sessions, individual counseling, nutritional counseling and weekly weight checks. We were able to identify which emotions triggered my eating and we worked on resolving old wounds. We worked on replacing my "trigger foods" with healthier substitutions. The nutritionist taught me about what different types of food do to our bodies so I became aware of the dreaded simple carb. The simple carb became my enemy! When my surgery finally and very unexpectedly became approved, I felt I had been given a gift from God. The time spent with NEDA prepared me to "behave my way to success!"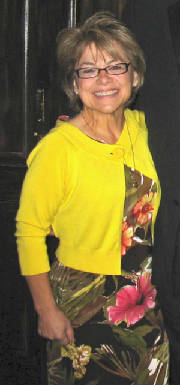 Making Success Happen
Once I knew I was having WLS, my only worry was whether I would be able to enjoy food again. Food after all was my friend and new career direction. I never worried whether I would come through the experience or if I'd be physically maimed in some way, I only worried about how to fit the new lifestyle into my need for creative fulfillment through food.
My surgical experience with Barix was textbook, picture perfect. I had no complications and only positive experiences during my hospital stay. My husband and I both were treated with the utmost respect and professionalism. They understand the needs of the morbidly obese and their goal is to make this surgical experience as positive as possible. I cannot praise the nurses or my surgeon enough. There will be a special place in heaven for them. Whereas I was fearless and would have walked into that operating room and put myself on that table, their bedside manners could calm anyone's fears. They were all awesome.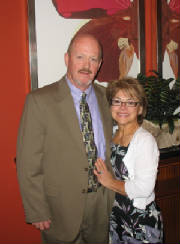 My recovery only had minor bumps but nothing that made me second-guess my decision. I had the best support system in my husband. He was constantly on the lookout for ways to help me through the different phases of the 6 week post-surgery eating plan. We would make going to the grocery store an adventure and read labels for hours. It was our goal to search out all the "legal" products and find new and interesting ways to use them. I knew that I could not let food become my enemy; I had to re-invent its purpose in my life. I never got bored with that 6 week eating plan but instead found the limitations challenging. Because my surgeon knew of my pre-surgery knowledge of nutrition, he challenged me to an additional simple carb restriction that is not part of the Barix plan. To this day, I use this guideline and I attribute much of my WLS success to my continued adherence to his challenge.
I never took an aggressive approach to a workout regimen but instead followed the idea that increasing my movement would be beneficial. Instead of lifting weights or joining a gym, I find fun ways to move around. I walk my dogs or get out of the house to explore. I turn on my intercom and fill the house with music and when a good song comes on, I stop and "dance it off!" Dancing was always my easy go-to aerobic exercise. I think that people get hung up on "exercise" as a negative thing but it doesn't have to be a "job." Movement is exercise. Find something you enjoy doing and work it into your daily life. Gardening, swimming, walking with a friend, just being conscious not to sit, is really all it takes. I learned an important piece of information along the way and that is 1 hr of exercise per day is cumulative. It does not have to be done in a 1 hour stretch but can be broken down into three, 20-minute bursts or twenty, 3-minute bursts! It all has the same impact! That bit of information saved me from the worry of "how am I going to fit an exercise regimen into my life?"
I became active on the Barix Message Board a little over a year ago and have found a voice for my experience and find amazing support in offering a hand to those in the throes of their weight loss struggle. I originally started posting looking for support for myself. Once I reached goal, I discovered that being at goal was harder than getting to goal. Gone were the surprised faces, shrinking size and feelings of excitement each time the scale would drop. I was alone with myself and food again and I needed help staying motivated. I found friends, family and renewed enthusiasm the day I joined the message board.


How My Life Has Changed
I was below my original "desired weight" before my 1 year anniversary of WLS. I kept hitting each milestone before I thought I would so I kept extending my goal. I knew the greatest window for losing was the first 18 months after WLS so I kept telling myself, "keep it going and see where it takes you." Goal setting became part of my life again. I hadn't set goals for myself during my unhealthy years because I would invariably be too emotionally or physically exhausted to reach them. As I was flying through these goals, I realized that if my mind could conceive it, I could achieve it. I just had to be patient, use self-discipline and with my "new tool" I could make it happen. That was huge for me! I went from a size 3x wedding dress, to a size 2/4. The day of surgery, I was a size 26/28, and less than one year later, I had lost more than half of my body weight. Now I am over two years out of surgery and have lost a whole adult person off of my 4'9" frame. All of my physical restrictions have been lifted. All of my co-morbidities have been cured. The last one, sleep apnea, just recently resolved itself. I thought I was going to be one of the unlucky ones who had to continue using the CPAP machine but last month, my Dr removed that last reminder of life as an obese person.
Because I no longer hide in shame, I've reconnected with many old friends and family. I'm renewing relationships I thought were gone forever. My self-confidence and self-esteem are growing to the point that I have been doing public speaking for the first time in my life, sharing my story with local patients interested in WLS. I am still active on the message board and one year later, find great satisfaction in continuing to be a supportive voice. My newest challenge is to find a new career path which allows me to combine these two obsessions. I am working on a couple of angles.

© 2018 Forest Health Services, LLC. All rights reserved. Any unauthorized copying or use of the material on this website is a violation of U.S. copyright laws. Barix Clinics and all other related phrases marked with a ® are trademarks of Forest Health Services, LLC. The Barix Clinics logo is a registered trademark of Forest Health Services, LLC. All other trademarks and registered trademarks are the property of their respective owners.
Home/ Site Map / Legal, Privacy, Shipping / Contact Us / Barix Clincs Website