Annette C.
"I feel confident, healthy and yes, even pretty!!"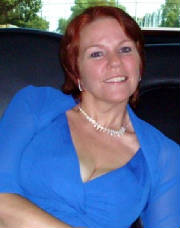 Surgery Date: November 2007
Surgery: Gastric Bypass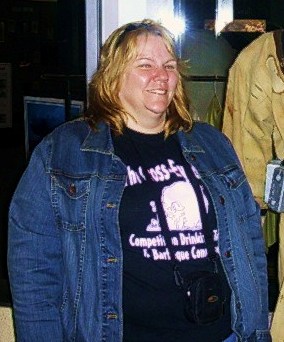 What was life like before your surgery?

I was so lost. I could not run, play, dance, climb steps, or exert myself without gasping for breath. My blood pressure was so high, my doctors worried about my having a stroke. All this at the age of 43!

I was so unhappy. My kids wanted to have fun, ride the rides at the amusement parks --not me, I couldn't fit in the seats. Too embarrassed to tell my children, I simply told them that I did not have enough money to take them to the parks. They wanted to go see a ball game--not me, the walk from the parking lot to the seats was too long. And the seats were so small I felt as though I were oozing all over the person next to me.

Although I enjoyed my job and family activities, I found myself feeling too tired or lazy to engage in many activities. Just going shopping at the mall seemed to be too much work. After a busy day on the job, I found myself so achy and tired, by the time I got home all I wanted to do was eat and watch TV. Even when my son wanted to go to the park next door to throw a football or play frisbee, I would make excuses why I couldn't go.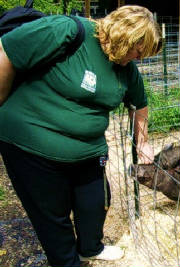 What led to your decision to have the surgery?

I was losing my life!
I knew where I was headed and knew it was ti
me
to take charge! I knew it would be hard, but I needed this surgery and I would do it!
How was your experience with Barix?
Barix Clinics, what a life-changing place.


I was very afraid as this was major surgery.

However, the steps the staff took to make sure I was
me
dically ready

made
me
feel so safe.
The staff was encouraging, competent, trustworthy, and
me
ticulously careful. I was treated with respect and I felt like they genuinely cared about
me
.

Everyone from the front desk reception staff to the surgeons and nursing staff.

I knew that I was in good hands and felt so at ease,

taking this huge life-changing step.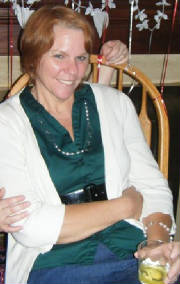 How is your life after surgery?


Three years post-surgery...I feel wonderful!!
No inhalers, no pain
me
ds for joint pain and no more blood pressure
me
dication.
One and a half years later, I am STILL A NON-SMOKER!!!! I quit smoking for the surgery and never started again.
I can do all the things in life that my weight kept
me
from.
I feel confident, healthy and yes, even pretty!! I danced at my daughter's wedding. I have ridden every coaster at the amusement park. I can do sit-ups!! I can run up steps! I can park anywhere in the lot, even if I have to walk a distance to the entrance! I can wear a swimsuit! I can go to the gym and work out without feeling self-conscious. I have boundless energy!! I HAVE BECOME A NEW AND AMAZING PERSON!

I tell everyone what a wonderful place Barix is and what it has done for me. Take a look at my pictures. You can see what a fabulous life I have been given!! Thank you, thank you, words cannot say enough.

I told Dr. Boe at my last visit, "You have no idea just how much you have changed my life!! "Wow, oh my gosh--unbelievable, fantastic, fabulous, and many other adjectives yet to be named!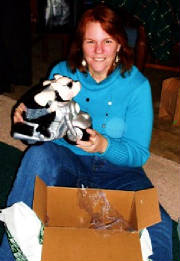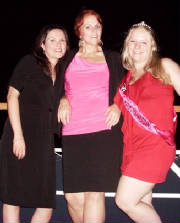 What would you tell someone considering Barix?

Don't make the mistake of waiting too long. My only regret is that I could have had many more years of joy and pleasure had I had the surgery earlier in life.